Code of Conduct
Code of Conduct and Business Ethics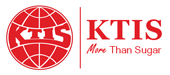 Code of Conduct and Business Ethics
Kaset Thai International Sugar Corporation Public Company Limited
KTIS Group's Board of Directors committed to its intention to promote and develop KTIS Group to be an organization with the excellent corporate governance and management in order to drive the business forward base on the work performance with transparency, morality and responsibility for the shareholders, customers, employees, agriculturalists and all interested parties as well as the awareness of social responsibility.
KTIS Group has therefore prepared the Code of Conduct and Business Ethics in accordance with the corporate governance which is a generally accepted principle for managing the organization. The principle is consisting of morality and ethics for all of the Board of Directors, executives and employees to comply with and practice according to the Code of Conduct and Business Ethics in order to achieve the abovementioned intention.
The Board of Directors shall keep on reviewing the Code of Conduct and Business Ethics annually to ensure the suitability and accord as to the business environment. KTIS Group considers this Code of Conduct and Business Ethics as an integral part of "Work Rules and Regulations of KTIS Group" in which all employees are required be in a strict compliance.